NEW RELEASE
'OUT OF TRUE'
ROSA ANSCHUTZ
OUT OF TRUE SINGLE RELEASING ON QUIET LOVE RECORD 08282020, UPCOMING LP RELEASES 11022020.

The debut LP from transmedia artist /vocalist/producer Rosa Anschütz is acollection of nine votives presented in sonic and ceramic form (every song hasits sculptural equivalent). It's the result of several years of daily rituals: wordcollages as incantations, audio sigils created by shaping electric voltages andcasting sound into clay. «Votive» is also a highly charged space full of spirit/emotion, a religious experience distilled from the ecstasies of an agnostic.
"I sang in choirs for a very long time and enjoy hearing multiple voices.I also love the reverb effect you get in a Church, I emulate this usingeffect pedals and plug-ins. I also use vocal loops like mantras. I can enterinto self-hypnosis through singing."— Rosa Anschütz
A votive. An object as an offering. An intention.

A spell in physical form.
Musicas a form of invocation. Sound as clay. Moulded, sculpted, manipulated to em-body said intention. Magick.

Chaos. Turning sound into clay.
Clay into earthen-ware. Literally.
RELEASE INFO
Artist: Rosa Anschütz
Title: Out of True
Format: Single
Release Date: 08282020
Label: Quiet Love
Production: Jan Wagner
Mastering: Zino Mikorey
Genre: Avant-pop, Experimental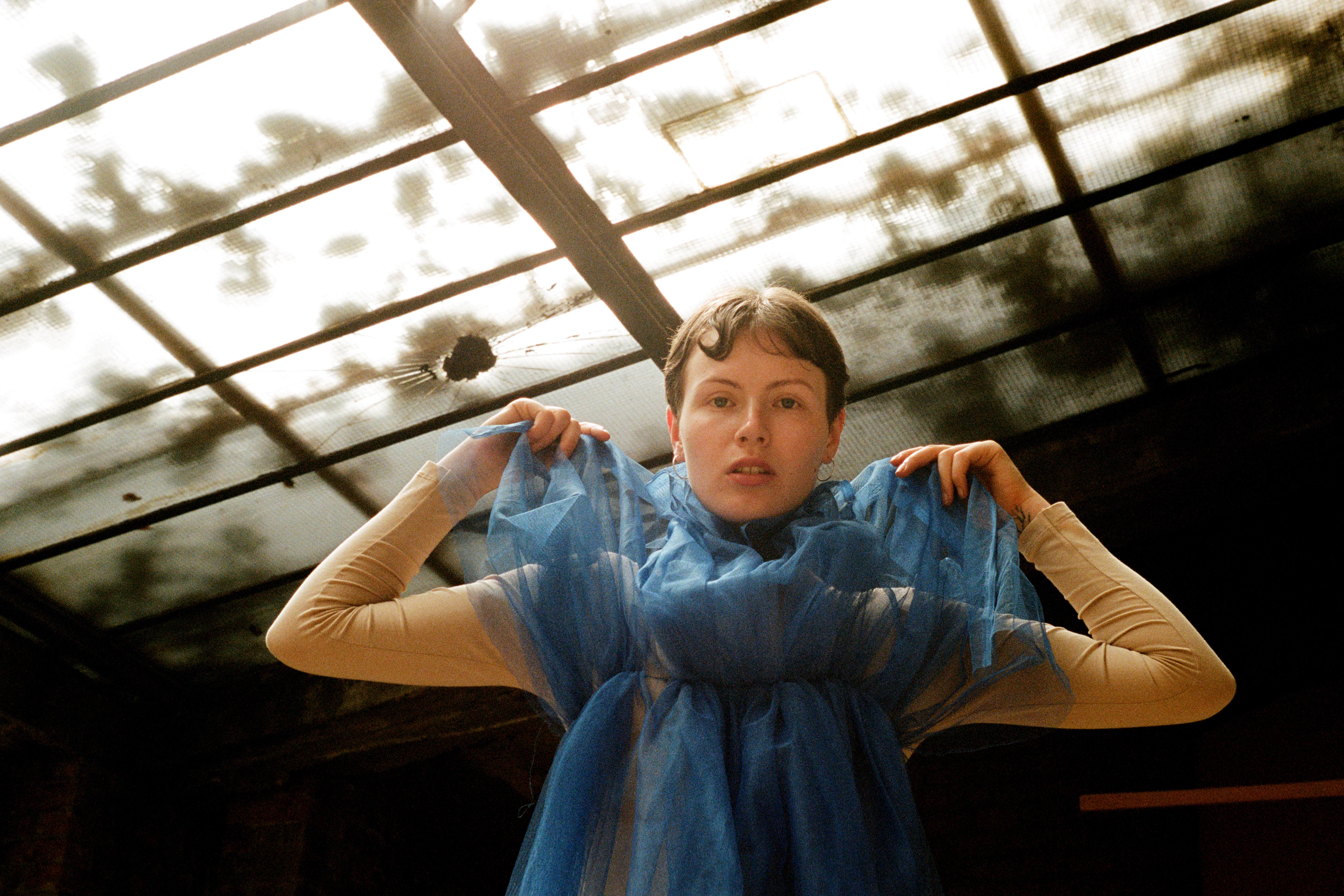 «Votive» was produced by Jan Wagner It took three years for the initial sketchesto punctuate in finished songs. The basis for the music was created using Rosa'sself-built modular synthesizer, which she describes as an entity full of perso-Quiet Lovenality that "reacts on my mood of the day." The lyrics were distilled from he growing collection of decontextualised phrases, loose poems–often written onthe move–and diary-like entries, obsessively collected over the years. Duringthe production, these word-formations were intuitively combined with themodular soundscapes, and sculpted till they became holistic, well-balancedmicro-universes.
"A synthesizer can literally absorb you. It not only has a rangeof sounds, but also its own personality. I'm constantly changing howI make use of it."— Rosa Anschütz
BANDCAMP

|

SOUNDCLOUD

|

SPOTIFY

|

APPLE MUSIC