CSS081: RIOT CODE
[DJ Set]

Text. Mara Peralta
CULTIVATED SOUND 080.02.10.2023
Cultivated Sound presents a new sound session CSS081, we invite Riot Code, a dynamic techno duo from Derry, Ireland. This mix showcases the intersection between raw, uncut mechanic jams, and fast-paced energy psychedelia.


From the start to the end of 2022 the RIOT CODE pair graced new cities & countries with all of their debut shows selling out across the board which was a statement the pair were onto something what elevated the duo to their next step in their career particularly in the last quarter of 2022 the scene watched as the boys had a debut headline Australian Tour which all cities sold out, their mark was firmly placed on the global circuit upon their travels back home to Ireland they had shows in Berlin, Belfast & Dublin which all sold out, what a homecoming for the guys.

A worldwide pandemic may have stopped the RIOT CODE duo from delivering their fast paced weaponry to the masses, but crowds have now been well acquainted with the Derry duo, as they've had a string of sold-out shows and festival tent overflows. The pairings ability to bring an undeniably rapturous energy is not tied to dance floor as the pair have had a rapid turn over of guest-mixes across the globe in recent time. Featuring on BBC Radio 1 multiple times and support from the biggest labels and electronic music power houses like Junction 2, Jaded London, Lehmann Club and Rave Alert.

RIOT CODE a techno act from Derry, Ireland
LISTEN TO
CSS081
RIOT CODE
HERE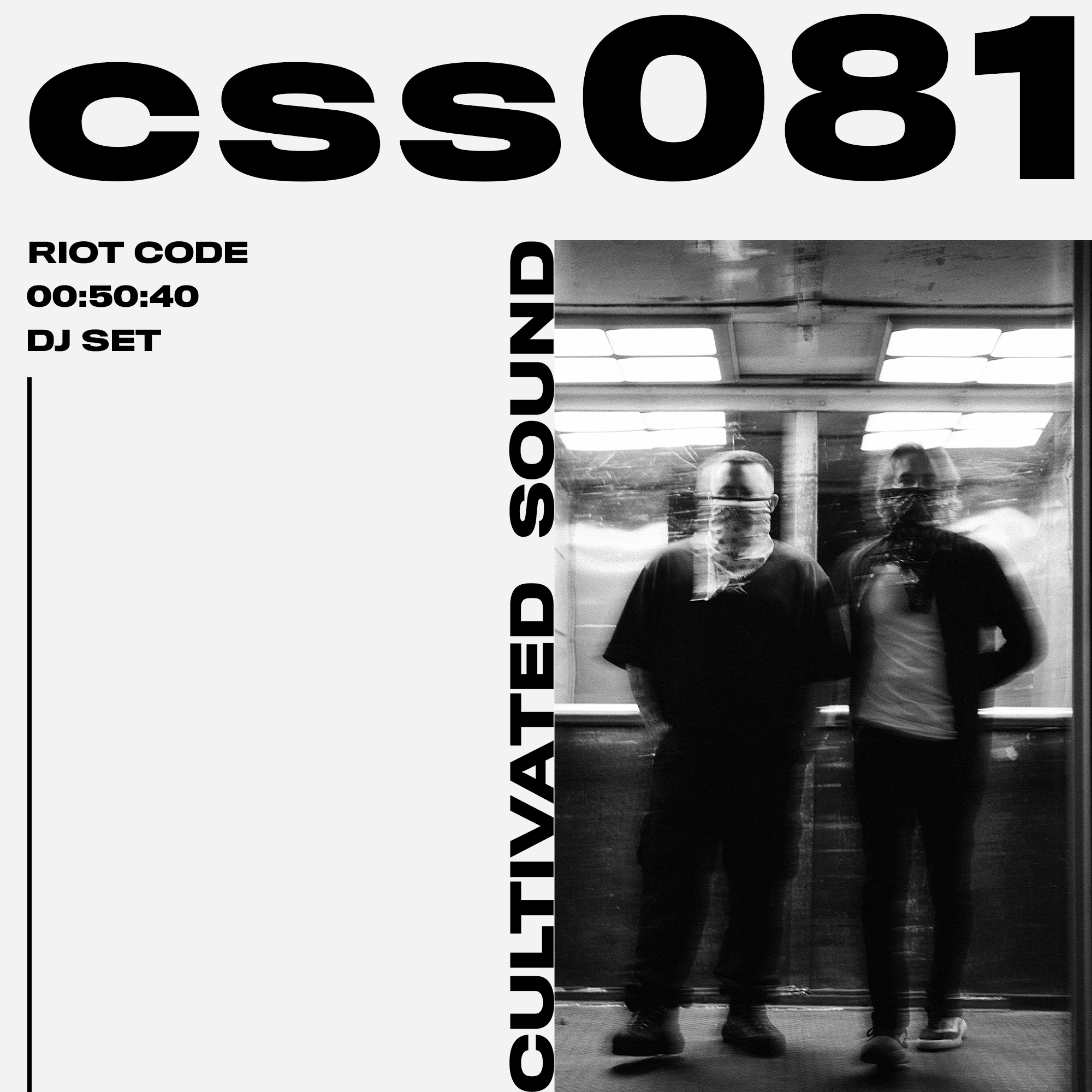 INTERVIEW WITH
RIOT CODE
Your mixing style is very unique and has a very dynamic range, can you tell us the process of making this mix?


RC: We have a vast taste of music, regardless on the genres of what/who it's in - We like to keep complete freedom when it comes to our music/mixes, taking you on a journey of our music catalog or our inner emotions
What are some of your early musical influences? What is the first record that speaks to you and inspires you to make music?
RC: Hmmm.. Justice, The Prodigy, Chemical Brothers, Korn, Deadmau5, Japanese Popstars, Burial & Underworld to name a small few.


Justice - cross album, alot of creative inspiration comes from this album in near all of our productions and will always remain a staple piece for inspiration in our music.

Underworlds - Dubnobasswithmyheadman '94 Studio album, such a fluid album it's always something one of us finds their self going back to every day.


What does "listening" mean to you as musicians and music collectors?

RC: Listening means everything, it's all we do our ears our magical little things Laughs, need to keep wearing our ear protectors as you only get the one set of ears in life

Like before, we listen and enjoy all walks on music, we've a vast amount of music collected over the years but we really enjoy the 90s music in terms of Punk or Electronic.

We love your future release with Homage a New York record label "4ever". What was your idea behind this record? How did you get connected with Homage Label?

RC: ''4EVER'' was the first ever RIOT CODE EP we made together, it was in the first Lockdown in 2019. It's such an important piece of Art to us as it holds so much personal emotions to us and everything that was happening at that time, We didn't want to rush the release with this record it had to be when the time was right.

Homage Label - Ryan Clover, what an gentleman and what a home to have this piece of work on.. Ryan has always been a big advocator of our music from our early days we sent over some of the tracks to this EP and it went from there, Even now when we finish tracks/working on material we send stuff over to Ryan as he's got a very good ear for music & Knowledge and we respect his creative advice.


we gelled really well together and we knew it was right to have this piece of work out on Ryan & Fabio's label - Homage New York.

RECENT RELEASES FROM RIOT CODE
BRING DA RUCKUS EP [RCKLSS009]

RIOT CODE:
LISTEN HERE
SOUNDCLOUD > HERE
INSTAGRAM >

HERE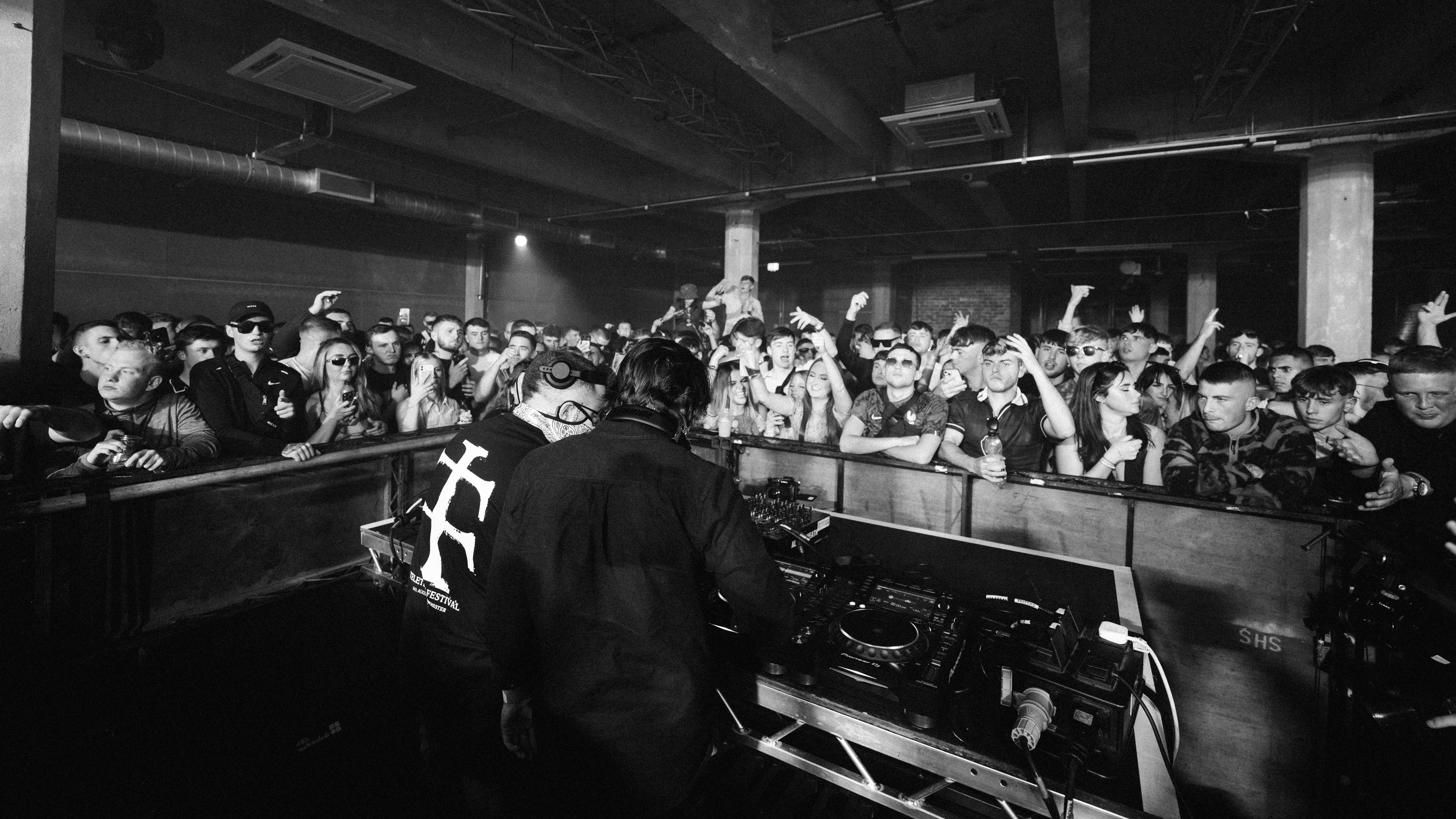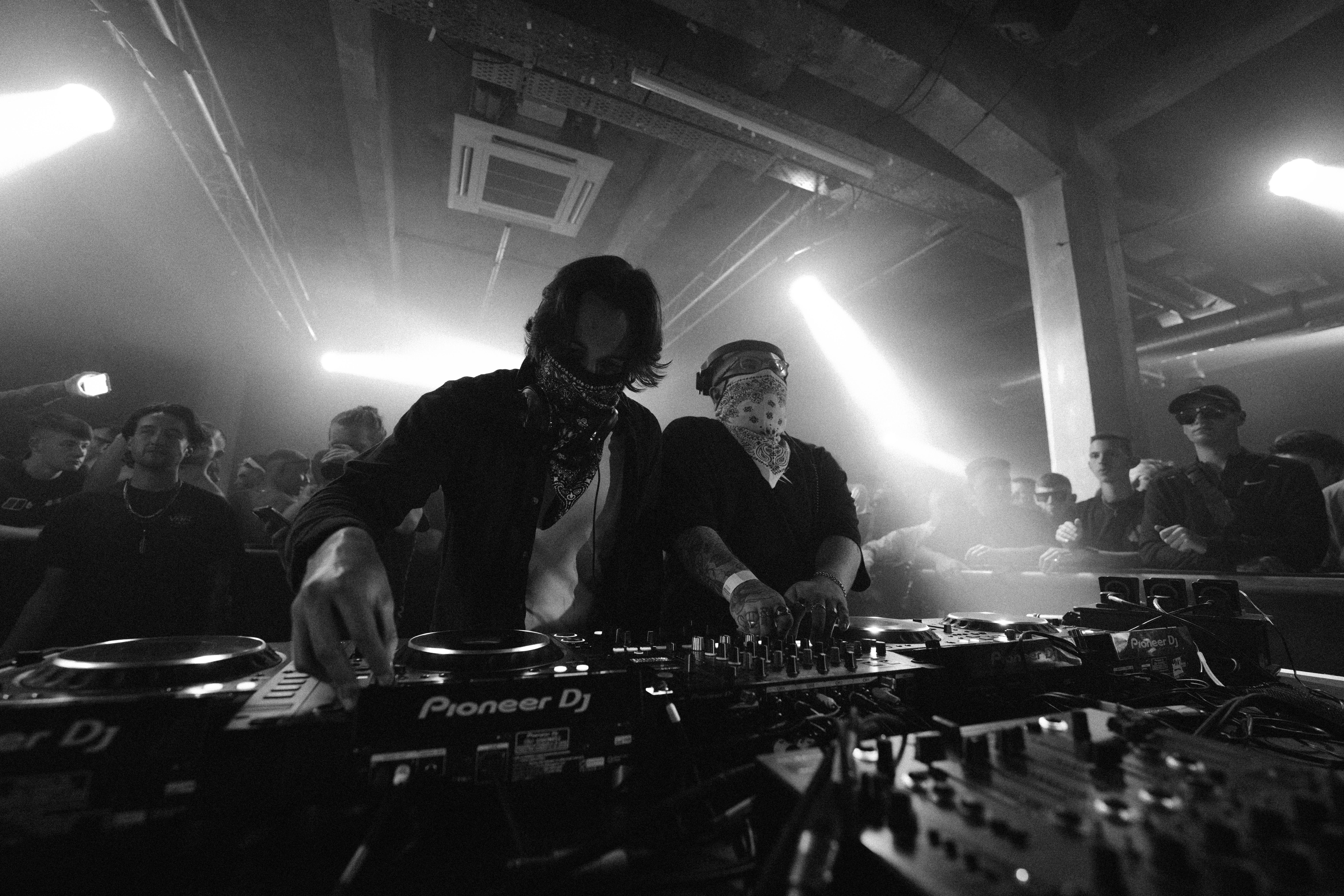 Photo was taken by, Michael Hunter at SWG3 Glasgow - during the duos debut Glasgow, Scotland show

Last track that moved you?
Honestly, not boasting but we just finished a track off thats been signed to Paula Temples ''Noise Manifesto'' Label as part of a solo forthcoming EP from us.. the track ''RIOT CODE - ANGEL GAZE'' there's so much emotion in that track the vocals bleed pure europhia aswell has the drums/hats having a driving kick of hunger and wanting more.

Next city you would like to write and play at?
We're in the process of working on new music and writing some vocals for tracks, we get inspired by some of the weirdest things… but it's really nice to change up the scenery whilst we're trying to write music.

What's the best club you've played at?
We played a really cool show in Vilnius, Lithuania for our headline European debut at Kablys Club - Their venue is mind blowing, gritty dark and smokey - We'll say nothing else, it's definitely a venue you want to visit.



Last Film you watched?
We watch alot of films/tv shows together whilst we're away on shows, the last one we watched together was so horrendous and laughable haha, The movie - ''Barbarian'' (Don't judge us haha!)



Favorite album to relax to?
There are a few albums we have on rotation but definitely one of the top favourites is the burial Untrue album, it's just pure bliss.

Favorite producer?
Paula Temple, Burial, BXTR, Blame the mono, Cailin, Clouds, Schwefelgelb, ANSBRO, Bunkerterror, Daniel Avery, Randomer, SULLY, GES & Ben Prophet to name a handful

---

MIX TRACKLIST
Constantinos - Black Mountains
FØGG - Tot Für Mich
Clouds - Doom Tune
SIKOTI - Future Dancefloor
Sandro Mure - The Boss
Luiz Fribs - Endless Nights (Original Mix)
PER PLEKS - THEY COME THEY GO
NHM - Total Spread
vibe remix
SOLID - Rescue Residency
Sub Terra - Welcome to Hell
ANSBRO - Audio Bully
Luciid - Paro Hour
Rian Wood - Drop The Beat
SIKOTI - Dont Touch Me
Golpe - Master at work RMX
Nobody - Little Different
O.B.I. - Big & Booty (DJ Emme Remix)
O.B.I. - Still Alive (SlugoS Remix)
Xavier - Respect the Sound
BEHEADER - I keep my friends in the basement


---
02.10.2023
Interview by Mara Peralta