CSS079: RUMORE
[DJ Set]
08112022
Text. Mara Peralta
CULTIVATED SOUND 079.
Welcome back to our new mix and feature program. CSS079 featuring Spanish DJ, producer, and founder of Comme Des Larmes, Rumore. We invite you to listen to a special one-hour dark industrial and minimal techno set. Rumore is the creator of Comme Des Larmes, which is made up of a label, a series of podcasts, and the promotion of music from the electronic scene. The likes of Rumore are at the most propulsive end of the spectrum - Industrial, Leftfield, IDM, Minimal Synth, Avant Garde, and Folk - but with an enviable ear for dynamics and a sense of arrangement. With a slow and heavy theme.
RUMORE IS A PRODUCER, DJ AND CREATOR LIVING IN BRAZIL.
LISTEN TO
CSS079
WITH
RUMORE
HERE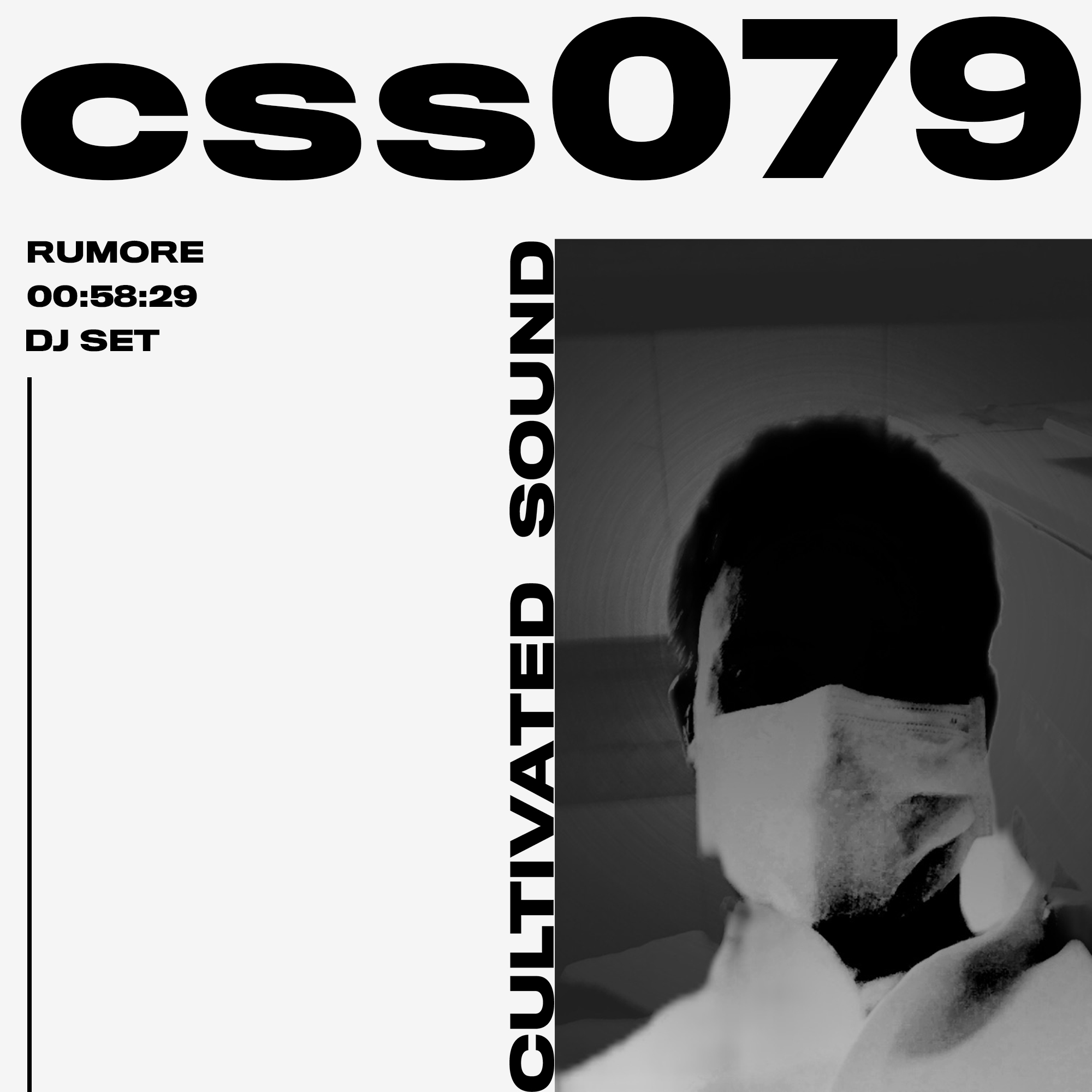 OUR INTERVIEW WITH
RUMORE
Can you tell us about your background and stories?


Rumore: I am a scientist graduated in Biology, currently I am doing a post-doct in the area of healing skin wounds, I started to be interested in electronic music when I was a boy aged 14, between 1996 and 1998,

it all started when I went to a 15th birthday party a friend from school at the time, where guests could bring a CD to play during the party, so one of the boys brought a drum and bass album. As soon as I heard it, my perception of music was completely changed, I was immediately dazzled by the broken beats, cymbals and the swing that drum has in body and mind. I danced to all the songs with happiness. That really changed me completely. I remember playing the Dillinja song called Acid Track. Since that day I have been completely interested in electronic music and all its universe.

After that I started going to raves, festivals, local parties and electronic music shows and only in 2008, after saving up a lot of money, I bought Pioneer equipment, where I learned to play alone with tips from dj friends. Years later, I became interested in doing small street events to promote electronic music in my city. But I realized I needed more, so I started looking into music production and its context.

When and why did you get into making music?

Rumore: I started making music in 2015, when I began to produce some tracks in FL Studio. After having already submersed myself in all things electronic, such as playing, doing events, carrying speakers through the streets, I realized that I had to do more. And I always wanted to learn to produce, in addition to playing and doing events.
We really like the mix you did for us, the sounds and language is very connecting, I am a big fan of experimental techno and industrial, what are some of the ideas you had when you recorded this set?

Rumore: To record this mix I tried to find out about Cultivated Sound and what it consists of, not forgetting what I think and perceive about electronic music and its entire spectrum. Thus creating a confluence of track ideas that could fit within that context.
What was the first analog piece you purchased?

Rumore: In fact I don't own any analog gear. When I produce, I go to the studios of my friends and we record something, but I intend to start putting together a studio as soon as possible with analog machines.


Did that set up how your curated/produced music?

Rumore: Definitely yes, as it opened up a range of thoughts that I would like to create with music coming from within and not from other artists. A natural thing and with an internal construction.

We really appreciate the music you put out on the label Comme Des Larmes, tell us a little bit more about your CDL and share with us some thoughts on being a label to help share and support artists worldwide?

Rumore: I think that many things were missing in the electronic music universe, so instead of just talking or thinking about things that were missing, I created CDL, to do something concrete with artists that are part of the spectrum of my research.

One of my references that helped framed the CDL concept was the monologue of the character Roy Batty, the villain of the movie Blade Runner.

"I've seen things you humans wouldn't believe. Attack ships on fire in the constellation of Orion.

I saw C-rays glowing in the dark near the Tannhäuser Gate. All those moments will be lost in time, like tears in the rain. Time to die.... "

Comme des larmes is nothing more than that. Like tears in the rain. That's how it started; an outline of everything.

About running a label, I would say that you have to create concepts and break barriers.

You have to think not only about launches, but about the creation of a reference, coming from the totality your experiences, because we are constituted like this at the confluence of life.

And of course, persistence. Having a label and running all of this requires tenacity and dedication, apart from the financial side.

Soon we will be releasing a compilation with 11 artists, and later a solo album, both on cassette.

RECENT RELEASES FROM RUMORE
People Who Make Us Laugh Also Make Us Cry
Pildoras Tapes
LISTEN HERE
Released January 25, 2021
Géométrie
Shishi
LISTEN HERE

R

eleased March 25, 2021
UPCOMING >> RELEASES
My next song to be released will be out soon on the Dalmata Daniel label. Budapest, Hungary

SOUNDCLOUD > HERE
INSTAGRAM >

HERE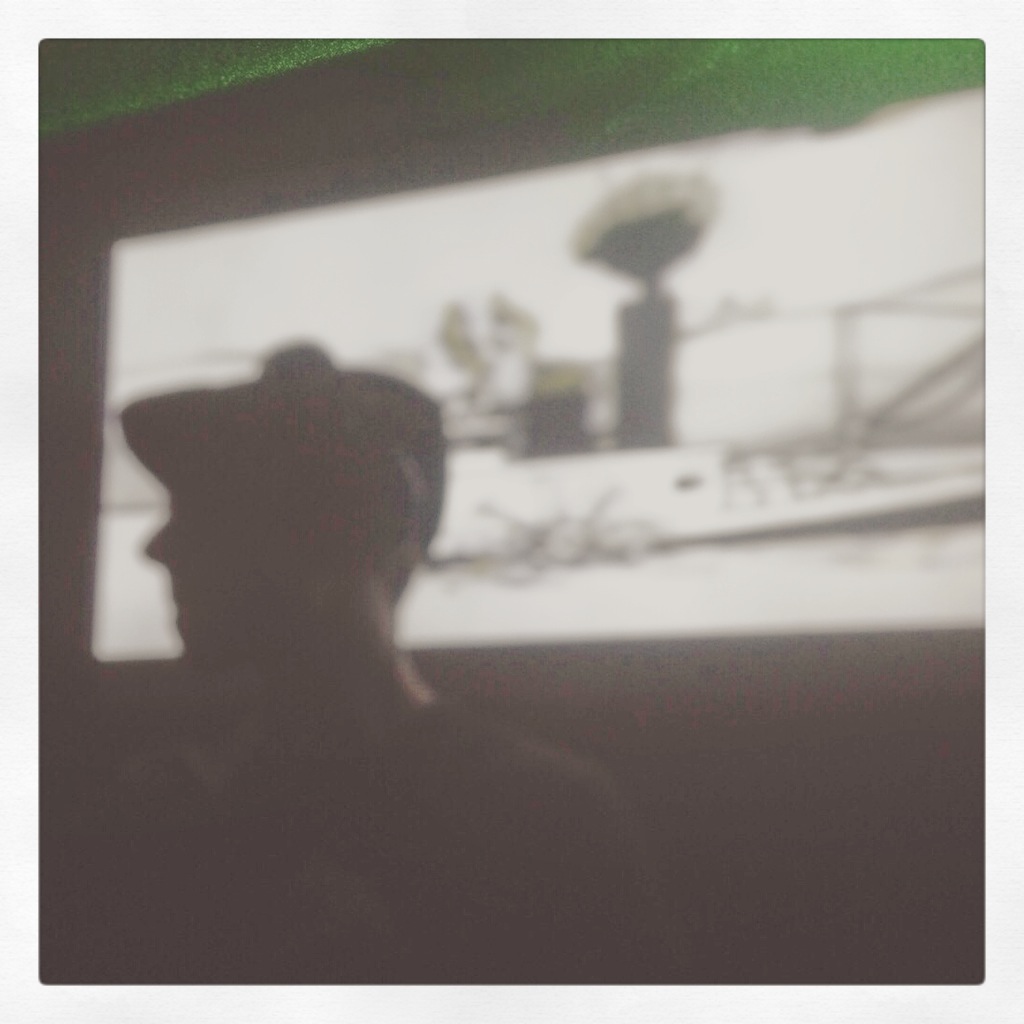 ---
RECENT RADIO MIX FROM RUMORE

What are some of your influences over the years?

Rumore: The influences are many, including artists such as Kraftwerk, Front 242, Coil, Kreidler, Human League, Daft Punk, Aphex Twin, Tears for fears among others.

Could you share with us some of your favorite venues, clubs, or underground space you performed in Brazil?

Rumore: I started playing with friends, at after parties, local clubs, and cultural events. But as I have always been within the academic environment, I have performed several times within the university.

What were some memorial moments for you as a artist and do you have any advice to our listeners and artist in the world?

Rumore: A memorable moment was when I played at the university I attended for graduate studies. My friends always had parties for students who were arriving at the university, and it was there that I once played for 3000 thousand people. I felt the power of music and bodies dancing.

Any upcoming projects and gigs that you are excited about?

One of the future projects is to launch the first VA of Comme des Larmes in cassette format, with several artists that I have already invited on the platform. This has me excited.

Last track that moved you?
The last track that definitely moved me was the one by Tolouse Low Trax – Jumping Dead Leafs, which is the last track in the mix. Tolouse is also one of the great references for me.

What's the best club you've played at?
That same cultural festival that happened inside the university, because I was able to bring together my two favorite worlds, which is the university where I studied, my friends and electronic music.
Favorite album to relax to?
Anyone from COIL
Favorite producer?

Tolouse Low Trax, Beau Wanzer
Last Film you watched?
The Man Who Wasn't There - produced and directed by Joel and Ethan Coen 2001

Next city you would like to write and play at?
I would like to play in various places, including New York, Belgrade, Lithuania. Because there are several amazing artists that inspire me.


---
Interview by Mara Peralta