CSS075: Pulsum
[DJ Set]
10.14.2021
Text. Mara Peralta
CULTIVATED SOUND 075.

Welcome to Cultivated Sound mix and feature session CSS075 with Montreal-based producer and DJ, Pulsum. We invite you to listen to a special one-hour noise and ambient dj set, transmission sounds from space, and then sitting us to church. Pulsum delivers a wide range of frequencies while moving with electricity, listen deeply with us.


LISTEN TO
PULSUM
PULSUM IS A PRODUCER AND DJ BASED IN MONTREAL, CANADA.
OUR INTERVIEW WITH
PULSUM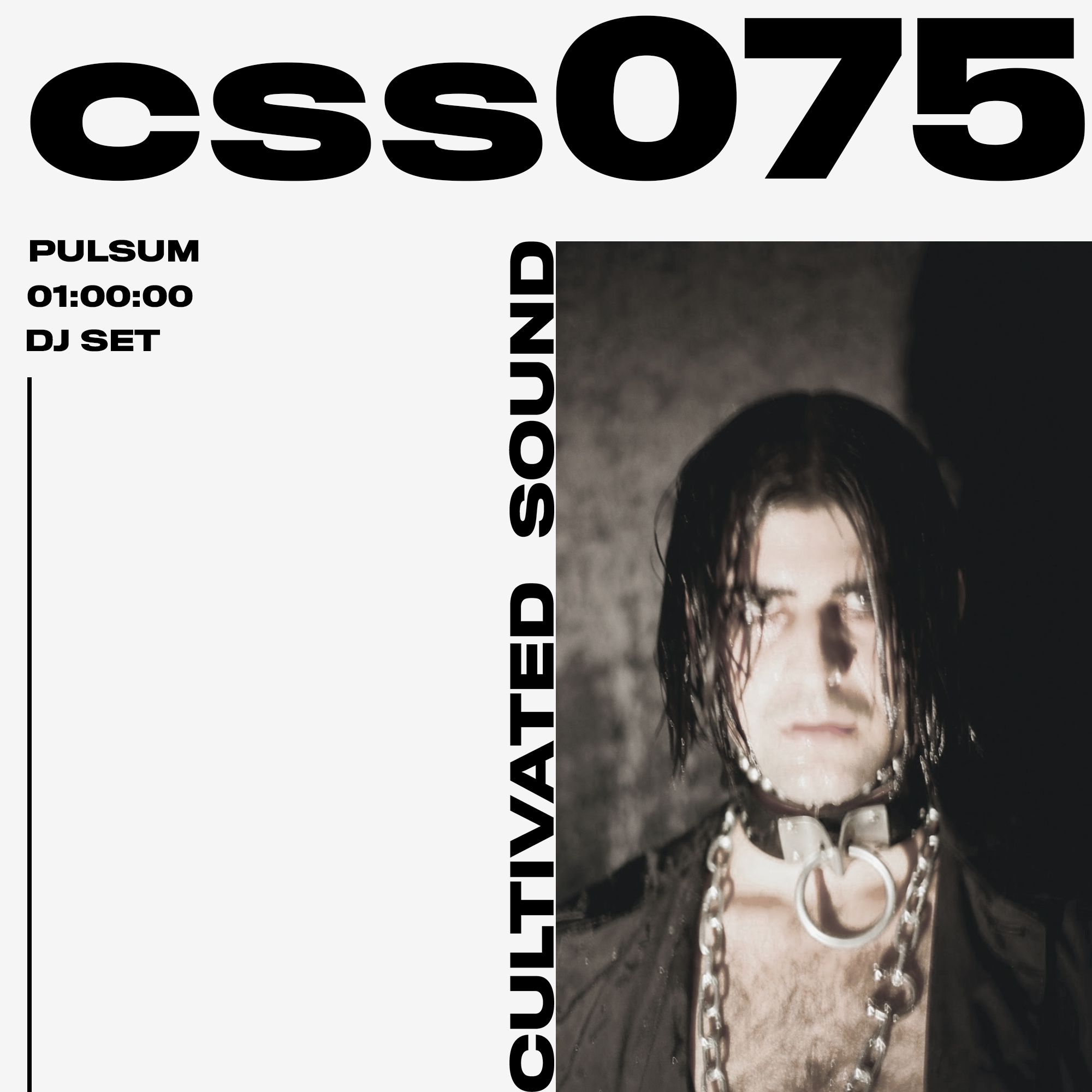 With a sound self-described as "Industrial-Ethereal", PULSUM's music is electric, emotionally charged and visceral.
Pulsum has produce Hymm For Beloved which is a 5 track record on Futulity Record, the album is a collision of EBM, post punk and post industrial...
We were really excited to hear you wanted to design a ambient noise set for us, what are some of the focuses you had when you recorded this set?
Pulsum:
The set was a culmination of the sonic narratives + emotions that I engage with the most. A large part of what I think makes a mix "special" is the ability to consolidate a single solid sentiment. When I find myself returning to a mix over and over again, they tend to be grounded within a specific style - sustained for the full duration. For this mix, I wanted to continue that sensation by developing a meditation in tension. From slowing down tracks, to adding layers of Delay, Reverb + Distortion, I wanted to use techniques to create alignment + contrast.
What are some of your current musical influences? What record speaks to you and is an evolving inspiration for you to make music?
Pulsum:

Ambient, Dark Ambient, Noise, Industrial, Black Metal, Shoegaze, Techno - these are the most of my iTunes "Recently Added". Choosing your favourite record is like choosing your favourite child - but lately anything by Rafael Anton Irisarri is the essence of inspiration for me. This mix included "Reprisal" from "A Fragile Geography", and this whole record speaks to the inspiration of ambient tension that I was looking to perfect for this mix.
What does "listening" mean to you as a composer and sound designer?


Pulsum: I often that I feel true listening is something that I engage with alone. That could be simply in my headphones, or in front of a club sound system - but engaging with the sound directly and without distraction is how I find I connect the most to "listening".


We love your recent self-release 'Hymm For Beloved' while composing what were your main instruments for the album and tell us some ideas behind this record.

Pulsum: Thank you for your kind words. This record was produced with a few select instruments: Bass / Lead = Korg MS-20 (re-issue) + Noise Engineering Loquitas Iteras + Intellijel Dixie II+ Perc = Din Sync Dr-110 / Kawaii r-50 e Samples + Synth = JV-1080

In many ways this record was an outlet of energy. Without meaning to sound like a covid-cliché - recording this EP provided an avenue to induce that lust for life that was hard to come by in lockdown. For those who know me, I have a very low-key energy. So much so that I had an introspective moment after recording the vocals for "Falling Apart" - that this was the first time I had screamed with passion in a very long-time.

RECENT RELEASES FROM PULSUM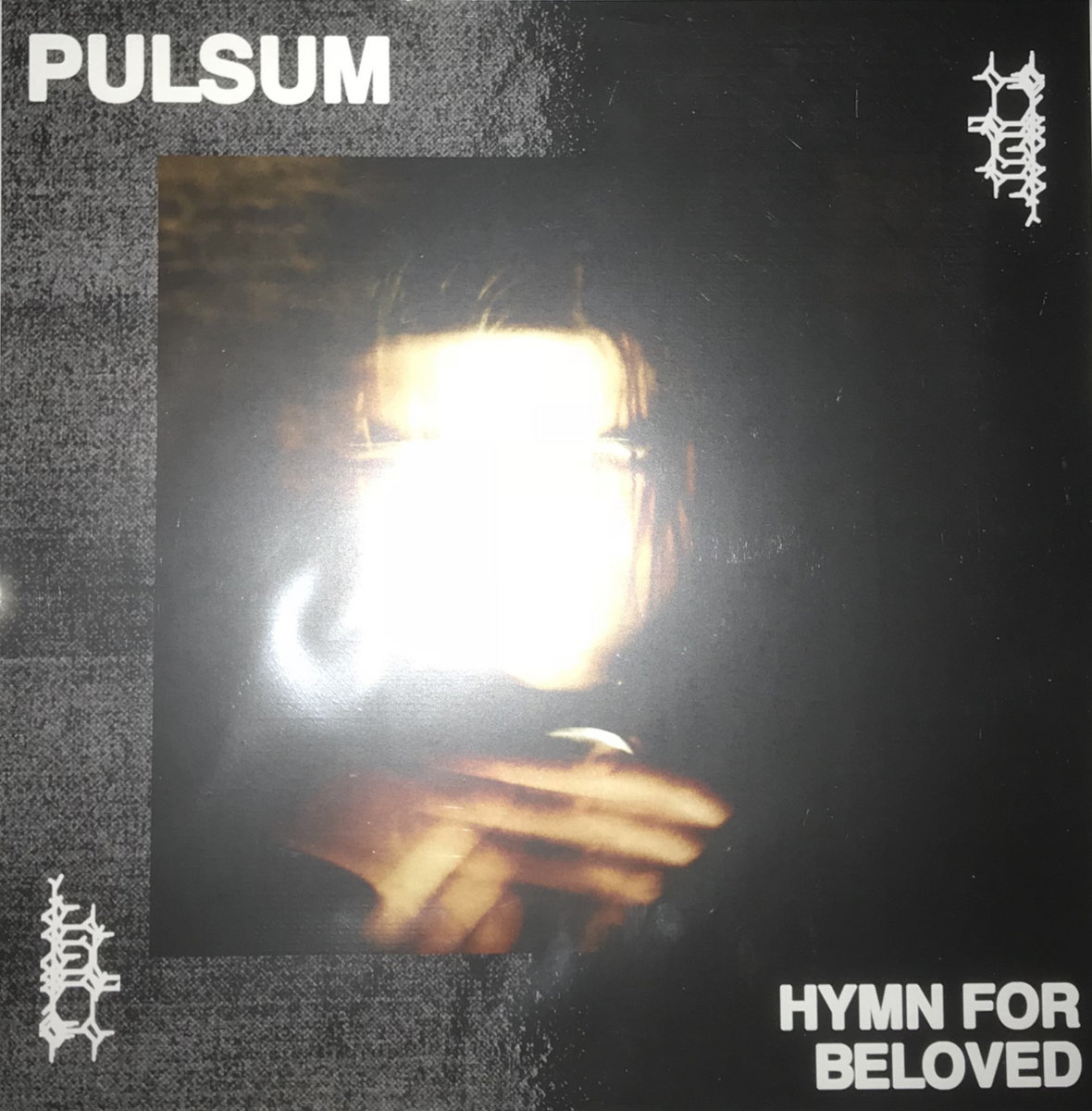 Released November 18, 2020
Released Decemeber 2020
SOUNDCLOUD > HERE
INSTAGRAM > HERE
Can you tell us about your background and stories? How did you get into making music?

Engaging with music began as a natural process of curiosity. I first started making music in my bedroom with a pirated version of "FL Studio" in Vancouver. During high school my involvement with the music community was fully online, and the friends I first engaged with began as URL friendships before connecting IRL. My inspirations therefore were the music scenes that I could view + access online.

After moving to Montreal, I started to engage with dance music once I started attending clubs + after-parties. I started at first as an avid club-goer, and through my passion for collecting music I then began to DJ + host events. The process of engaging with nightlife more then led to me to become more passionate about creating music, starting to collect drum machines + synthesizers for the first time.

This process continued as I moved to Australia with my partner Ariana in 2018 - where the local community there influenced the more ambient + gentle textures in my sound. It was there I had my first vinyl release with "Distilled Existence", which was the first Mutually Feeling track created (although this record listed under PULSUM as we hadn't sorted a name for our work yet).

Following Australia was my first extended experience in Europe, where my desire for a darker palate of sounds. An incredibly transformative experience was my first visit to Kyiv in 2018, where I was beyond moved by the spaces + energy of the city. The experience was unlike anything I had ever experienced before, and the art that comes from Ukraine continues to be one of my main sources of inspiration.

With all these experiences under my belt, it wasn't until 2019 that I started to perform live. Thanks to the Dan from Suoni, I had a DM asking if I would be interested in supporting for an upcoming event. The idea was daunting, as I had never done this or thought to do this before - but I felt motivated to take this next step. However the real fear was felt from the line-up, where I was to play alongside Xeno & Oaklander, Xarah Dion, Automelodi, + Plastic Ivy. I remember the night of the show being beyond stressed, I think I went to the bathroom 8 times in 30 minutes before my set. Then I decided to drink a GURU Energy before stepping on stage, which sent my nerves into overdrive (I would not recommend). All things considered the set went well, luckily only a few minor hiccups, but it was the first step to creating a more confident + dynamic show, and I am forever grateful to have been thrusted into this world.

Moving forward I have been performing under my solo Industrial project "PULSUM", the melancholic-club band "Mutually Feeling", and as of recent I have helped to transform the recordings of "Ouri" into a live set.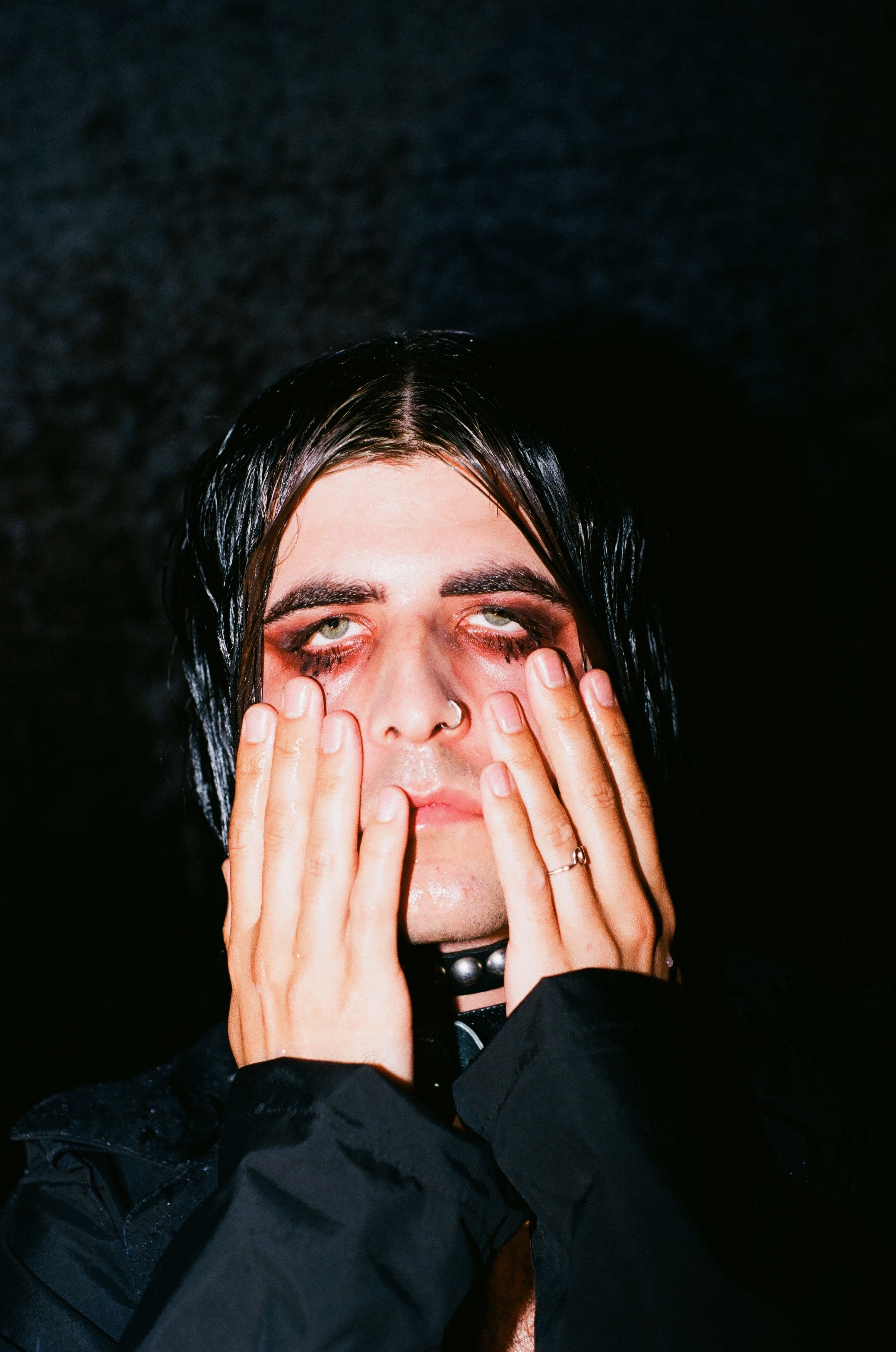 How did you figure out what gear you wanted to use and buy for your live sets, if you have any advice on live sets and performing with analog gear?
This is a good question. Discovering which gear would work for a live set has evolved through years of performing, and understanding how to manage your workflow. In short, a strong live-set for me involves managing how much you can handle as one person. I would always advise to perform as much as you feel comfortable with, and create automations for the elements that are outside of your ability. Using analog equipment is a powerful tool, but there's no shame in sampling either.
In short, my set consists of
- Octatrack: Brain of Set - sequencer + sampler. I would be unable to do what I do without this.
- Modular: Eurorack has opened a world of possibilities, the main being the simplicity of set-up. When you can bring only one power supply for your drum machine, oscillators + FX Unit, it makes set-up + transport much easier + quicker.
- JV-1080: A Rackmount synth that is very versatile for a live set. With the Performance Mode you can set multiple voices to different midi-channels, which allows for quick + seamless transition between
songs.
---
Last track that moved you?
Mayhem - Deathcrush

Favorite producer?


Rafael Anton Irisarri
---
Last film you watched?
Cargo 300?


What's the best club you've played at?
Otel - Kyiv


---
Favourite album to relax to?
Ekin Fil - Heavy






Next city you would like to write and play at?

Saint-Petersburg or Minsk

---
Melanohelios - II. The Surface of the Sea
John Tavener - The Academy Of Ancient Music, Paul Goodwin - Funeral Canticle
what lies below... - the Mourning of Virginia
Arvo Pärt - Ode VII
MB/RS - The brighter side of fucking history
HAVE A NICE LIFE - Emptiness Will Eat The Witch
Baba-Lu - The Beach (Part 1)
Hymnambulae - Arkivet
Rafael Anton Irisarri - Reprisal
Abul Mogard - Post-crisis Remembrance
Hildur Guðnadóttir - Bridge Of Death
Sadness - Daydreaming
---
10.14.2021
Interview by Mara Peralta