CSS073: SPIRITUALS
[DJ Set]
06102021.
Text. Mara Peralta
CULTIVATED SOUND 073.



Welcome back to our new mix and feature program. CSS073 featuring Mississippi artist Spirtuals. Leaning heavily on a personal library of found sounds, voice memos, and virtual instruments, Spirituals reorders the chaos of everyday life into cohesive compositions, treating music as spiritual medicine––
a kind of therapy for the soul in difficult times.
LISTEN TO
SPIRITUALS
HERE
SPIRITUALS IS A MUSICIAN BASED IN JACKSON, MISSISSIPPI.
OUR INTERVIEW WITH
SPIRITUALS
Your mixing style is very unique and has a very dynamic range, can you tell us the process of making this mix?


Spirituals: This mix was done very quickly one afternoon in Ableton. I'm much more comfortable in Ableton so it feels like a natural place to move parts and pieces around and experiment with how different tracks work together. It's a different feel than CDJs or playing on equipment in a live situation, but I do a lot of that too. I included in this mix a few of the dance floor tracks I'm enjoying from my usb stick at the moment. Mixes like this I realize will be listened to more than danced to, so it invites a different kind of approach.
What are some of your early musical influences? What is the first record that speaks to you and inspires you to make music?


Spirituals: The first thing I heard that really made me think about music being made electronically was probably the Perfect Drug Remixes by Nine Inch Nails. It was a particularly exciting and rebellious sound for me, having been warned about them in church when I was a kid. But the first record I heard that made me want to make music electronically myself was either Rounds by Four Tet or Start Breaking My Heart by Manitoba (Caribou.) As a drummer I was all over Four Tet's use of improvisational drumming and juxtaposing all kinds of sounds. Alvin Fielder was also a big inspiration on my playing and my life. He had a very profound understand of music's relationship to oneself, and one of his mottos was that you take the music "as serious as your life," which also happens to be the namesake of a Four Tet track.
What does "listening" mean to you as a musician and music collector?

Spirituals: Listening is everything. It's awareness. It's empathy. It's meditative. It's medicinal. Listening to recordings is time travel. When playing music, listening provokes response. While the ears do the hearing, the mind does the listening. It's what your brain does to the vibrations in the air. It's what makes it all human.


We love your recent self-release 'It's just as beautiful behind us too" and the album artwork is very moving. What was your idea behind this record.

Spirituals: This piece is the last track from an album I am working on now. I made it last winter around the time my dog passed away. It was originally called "Departure" but that gave it a sort of shadowy overtone that I felt was inappropriate for the music. The final title came out of a moment driving away from the sunset through the country in Mississippi with my girlfriend. I can't remember if she said it or if I did, but it really was true and felt much more appropriate for the music and for how I'd like to remember my best friend.
RECENT RELEASES FROM

SPIRITUALS
It's Just As Beautiful Behind Us Too
LISTEN HERE
Released May 27th, 2021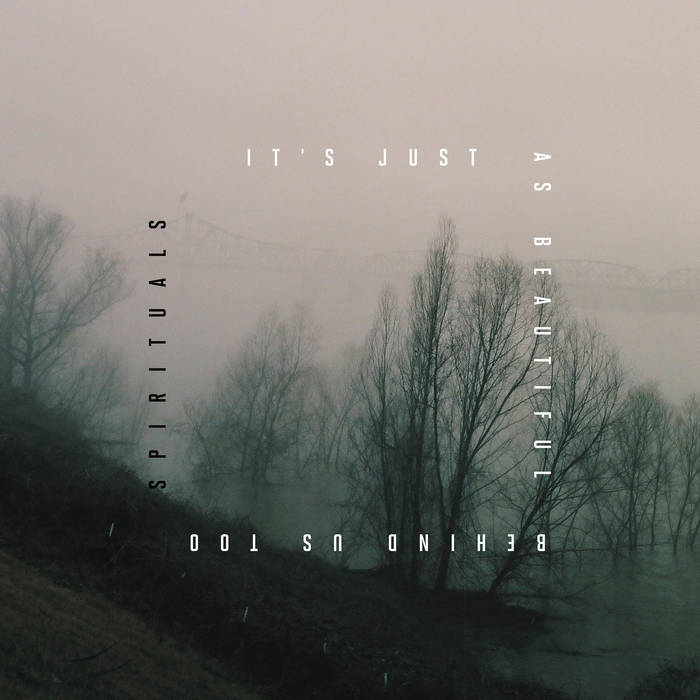 Sounds of Healing In Isolation
LISTEN HERE
Released December 20, 2020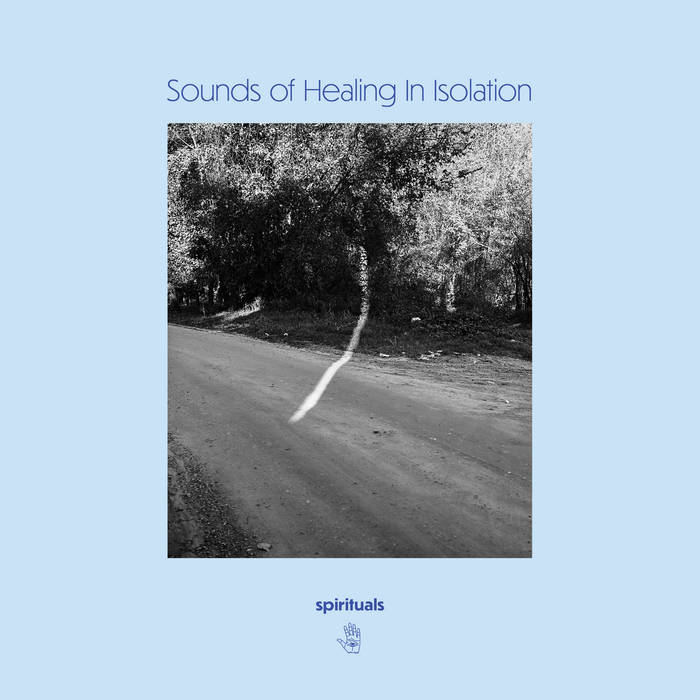 SOUNDCLOUD > HERE
INSTAGRAM >

HERE
We are very much taken away from all the visual content behind your work, can you tell us about your vision and how you are able to collide the two together so beautifully?
Spirituals: Much of the artwork is photography from either Robby Piantanida, a brilliant video artist and DP who I've worked with for years, or Krishna Pandit, who typically shoots on film and captures really beautiful natural images. Knowing and working with Krishna and Robby for many years I think plays a role in the relationship between their work and mine. Much of their work is focused in nature, and I think it really gives the music a world to live in
Last track that moved you?

Government of the Living Spirit by Questions In Dialect
Last film you watched?
Mulholland Drive

Favourite album to relax to?
Universalis by Hammock

Favorite producer?
Manfred Eicher, Kieran Hedben, Sam Shepherd in that order

What's the best club you've played at?
The Mosquito-- a DIY off the map concrete and steel structure covered by vines in Midtown Jackson, Mississippi.

Next city you would like to write and play at?
I consistently find a great deal of inspiration in New Orleans. The music, the people, the buildings, all of it tends to work its magic on me whenever I'm there. I've written a few records there and I'm always eager to go back.
---
CSS073 SOUND SOURCE
Atmospherics - Ike Levin, Joel Futterman, Alvin Fielder
The Bond - Dopolarians
Meditations_b001 - Krishna
Stotch - Nikki Nair
Meadow Walk - Akasha System
Transition East - Angel Bat Dawid
Stealaway - Fay Victor
Cotton - Cop EnvyA2 - Perm
Meditations_g001 - Krishna
Untitled - RioterDrek - Malin Genie
OI - Plaid
Hexagon Phase - Vai
Warm Bodies On A Cold Day - Spirituals
RD333 - Justin Peake
The Letter Kills - Questions In Dialect
It's Just As Beautiful Behind Us Too - Spirituals
---
06102021.
Interview by Mara Peralta
Photography by Krishna-Amit-Pandit