CSS069: 夜露四苦 4649
[DJ Set]
03272020.
Text. Chamberlain Zhang
CULTIVATED SOUND 069.
---
Welcome back to our new mix and feature program. This time we are releasing a fresh techno set by 夜露四苦 4649, a collaborative DJ project by Haruka and Yuri Mizokami.They are known for their drive-y acid techno sound, and they'll take you from the deep depths of industrial, concrete rhythm to the outer limits of raw, sonic euphoria and then back again.


夜露四苦 4649
HERE
夜露四苦 4649 IS A DJ DUO FROM JAPAN LIVING IN NEW YORK.
OUR INTERVIEW WITH
夜露四苦4649
When and where did you started djing together? What was the environment like & how did 夜露四苦 come about? It is such a poetic name.

Haruka + Yuri: We started Djing together as 夜露四苦 in May 2019. Our first appearance was at Bossa Nova Civic Club. We were both born and grew up in Japan, so the name 夜露四苦 comes from Japanese culture. "BOSOZOKU暴走族" 's energy and manifest is pretty close to what we want to go about. We both like drive-y acid techno, so the name also represents our sounds.
Most memorable gigs in New York?

Haruka + Yuri: Nails&Wax's 3rd anniversary party. Such a great line up.

Any plans for creative output in the near future?
Haruka + Yuri: Producing tracks and live performance. We have been into historical speech, and emergency alerts, chanting in Japanese. They have strong emotional in the recordings. We are thinking about creating something using the recordings as our material.


Haruka, as a Japanese female dj, very active in the New York scene, what have you experienced over the years? The change of the music scene, the sound and everything else...


Haruka: I started playing as a dj in nyc, 2007. There has been a lot of changes. I think from 2007 to the early 2010's, people were more into happy-vibe music. A lot of music's code during this time was major. Positive lyrics. More love. Obama just got elected and we were in celebbration mode I guess? As years passed, I started noticing that the sound crowds we were into were getting harder, darker and more complex. I don't think the hard techno scene was ever this popular in bushwick, but I may be wrong...
Williamsburg Loft parties and roof top parties were more popular around the time of 2006-2011. Djs were playing disco, house, hiphop, and whatever made people dance. Happy vibes. Then came the after parties stationed at warehouses around 2010. I don't really see rooftop parties anymore.

I started to see more warehouse parties around 2012, and raves in bushwick started to become very popular around 2015. The techno scene in Brooklyn evolved a lot within these past 5 years. Before we had social media such as Instagram, we used to go out dancing 7 days a week. Venues were crowded Monday through Sunday. We had cell phones but the only way to connect with friends was to be out and about. Now we can sit on the couch and see pretty much everything on the internet and be connected with our friends and entertained.
If you could do a new music-related performance what would it be like? An imaginary landscape.
Haruka: Like a rave at a Japanese temple.
LISTEN TO MORE FROM 夜露四苦4649


ELSEWORLD MIX
LISTEN HERE
Check out 夜露四苦4649's Elseworld Mix with Popgun Presents. 夜露四苦4649 (Haruka Salt & Yuri Mizokami) play ELSEWORLD.
Released November 20th, 2019
WW2
LISTEN HERE
BOUND presents Auricular Discipline's second compilation, All proceeds will be donated to the Sex Workers Project, which provides legal aide & resources to sex workers.
Released February 19, 2020
MORE FROM HARUKA SALT
Live Set, Newtown Radio
LISTEN HERE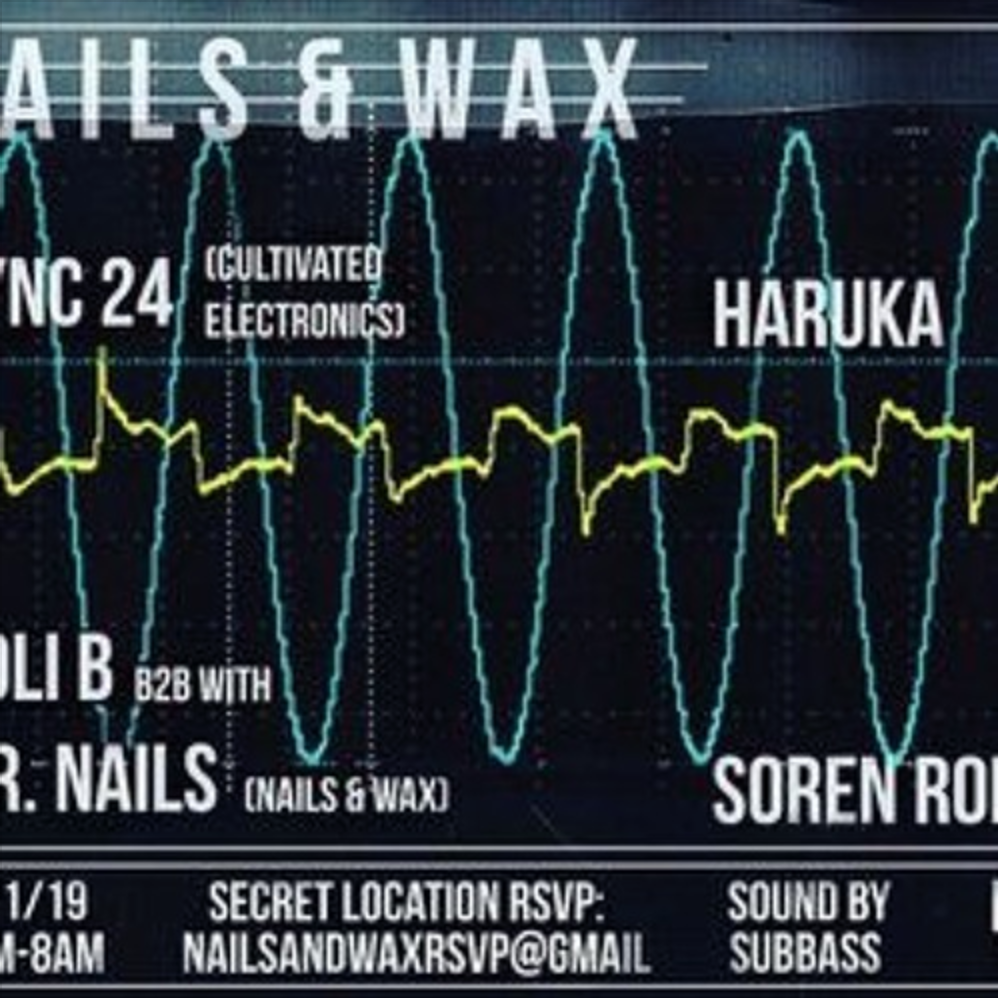 Live Set, Nails & Wax
LISTEN HERE
SOUNDCLOUD > HERE
INSTAGRAM >

HERE




MORE FROM YURI MIZOKAMI
//////
LISTEN HERE
/////
LISTEN HERE
SOUNDCLOUD > HERE
INSTAGRAM >

HERE




---