CULTIVATED SOUND
CSS068: Flora Yin-Wong
[DJ Set]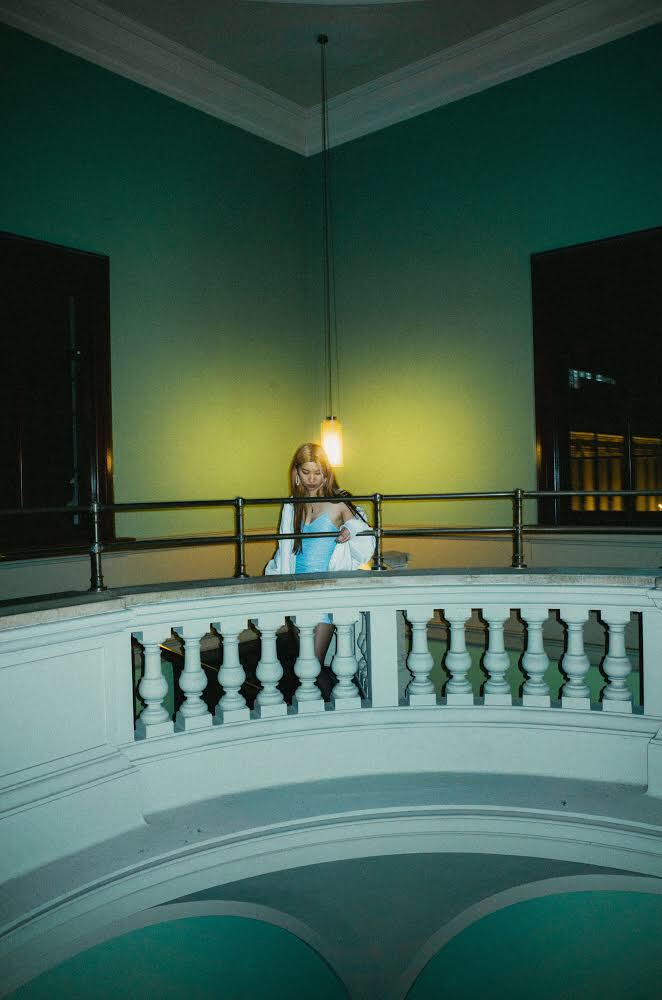 03052020.
Text. Chamberlain Zhang
CULTIVATED SOUND 068.

---
"London-born, Chinese-Malaysian producer, writer and DJ, Flora Yin-Wong works with field recordings, dissonance, and influences from contemporary club culture. Her debut releases were via PAN, and PTP - a tape release 'City God' was inspired by tutelary deities and the afterlife in Daoist tradition. Experimenting with various digital software and lo-fi recording processes, her work densely layers original samples - instruments like yangqin, gamelan reongs, and tsurigane bells - with granular synthesis and electronic production.
This year, she released an audio commission for Somerset House Studios formed around years of collected field recordings, in collaboration with visual artist Go Watanabe.
Besides contributions for labels Circadian Rhythms, Objects Ltd, Because, Angoisse, and Danse Noire, she has performed at New York's ISSUE Project Room, Somerset House, Volksbühne Theatre Berlin, and Cafe OTO, to Berghain, 3HD and Hyperreality festivals, and guested on NTS Radio, Rinse FM, Know Wave, Boiler Room, and BCR etc."
HERE
FLORA YIN-WONG IS A PRODUCER & DJ BASED IN LONDON



TRACKLIST
Gestures (Ptwiggs Remix) - ju ca
Time exposed#Re-edit_mas - Yolabmi
Heli Yuweli (Rezzett Rerezz) - Omar Souleyman
Metal - Toasty
Flesh Luminescence - CAO
ZENO - Slikback / 33EMYBW
Tengu - Flora Yin-Wong
Snow - HOWE
Armour - Denzxl
Síntesis de Fricción - Tomás Urquieta
Untitled (Demons Taking Over Me) - DJ Speedsick
Basic Contact - DJ Loser
Talanzele - DJ Nigga Fox
Hard - Matt Karmil
Return to Earth - Wilshire Corridor
FROM DJ MAG'S FEATURE


Last track that blew your mind?
"Cam Deas 'Time Exercises'"

Last film you watched?
"The Sacrifice"

Last DJ set that blew your mind?
"Yousuke Yukimatsu"

Favourite album to relax to?
"Francisco Lopez - 'Wind (Patagonia)'"

Favourite producer?
"Currently Gondwana, Nazar, Slikback etc."

What's the best club you've played at?
"Have to say Berghain, right?"

click here for the full article



We really like the dynamic range of your set, what are some of the ideas you had when you recorded this set?

Flora: Thanks, it's mostly just what I've been listening to recently… and tried to fit in the most cohesive manner.

We love all the releases and album artwork from C.A.N.V.A.S. What was your idea behind 'Murmures' on their Cipher Compilation?

Flora: We were given the theme of imagining Ryoan-ji the famous Kyoto zen garden as a graphic score and I took this pretty literally and used sounds from a time on a secluded Japanese island which was an ethereal moment for me. The cleansing bells used in the track were from a forest called a forest of 'murmurs' hence the name.
OUR INTERVIEW WITH FLORA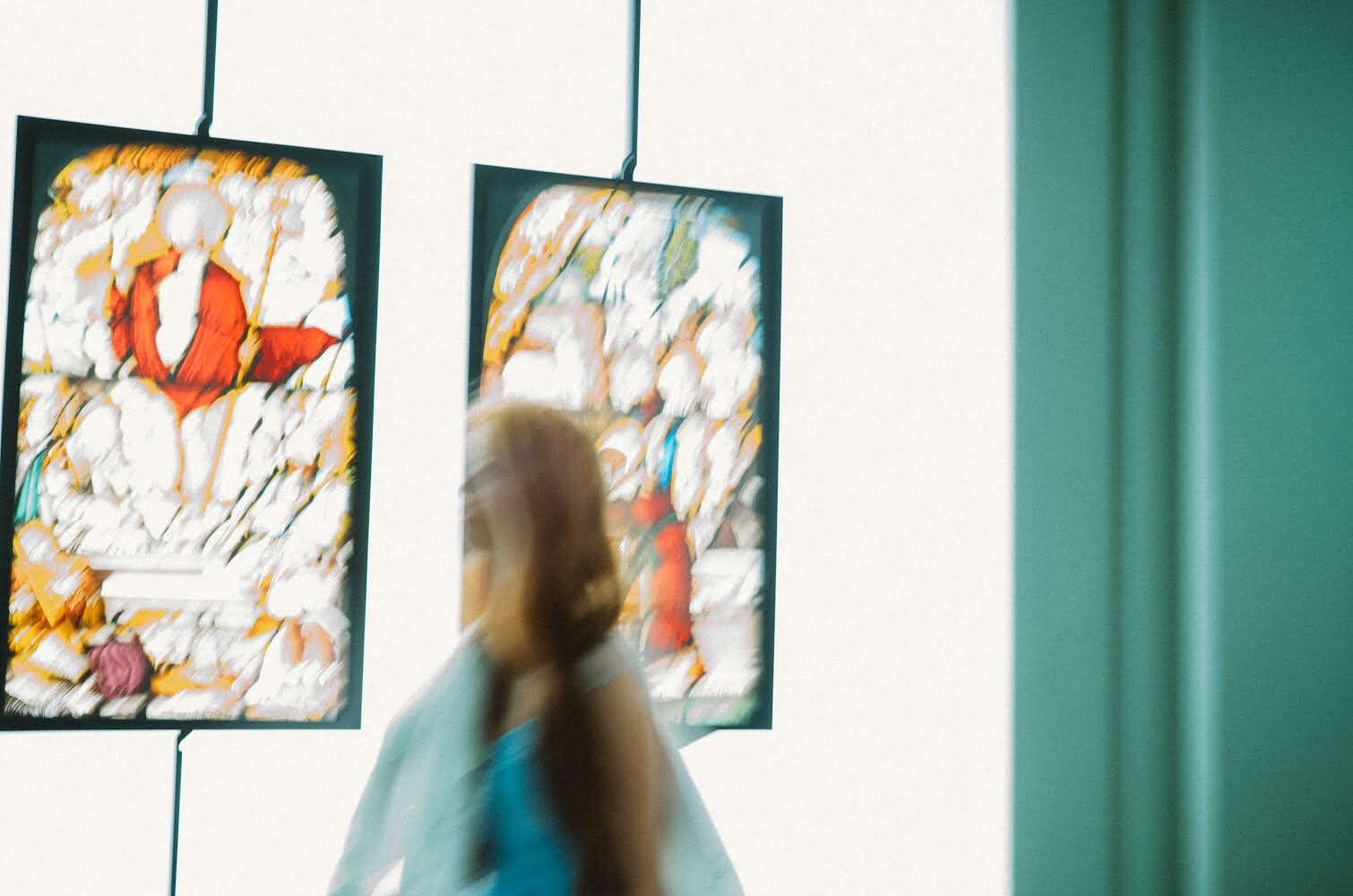 Can you tell us about your background and stories? How did you get into making music? What are some of you influences over the years?



Flora: I never studied music in a classical sense beyond a few years playing the violin, saxophone and clarinet as a child. I went to Law school but became a music editor and DJ as my way of being able to contribute to music as it was always the most important thing to me, but struggled to produce anything meaningful myself until the last few years. My earliest influences were UK garage, trance, mainstream hip hop and r'n'b, before I got into metal, indie and 'art rock' (#tbt Artrocker Club in Highbury) like Headless and Comanechi etc as a teenager.





You work in many different mediums. Can you tell us about your creative process when you created 'City God' on PTP and 'Lugere' on PAN's Mono No Aware?





Flora: City God was my first ever EP so was actually the first songs I ever finished - they're all totally random and different, but really felt something click in my head when tracks came together in the middle of the night. The track for the compilation pieced together a few things I was working on... it seemed kinda weird for it to come together too but it just suddenly did at some point.



What are some inspirations and influences from last year?

Flora: Ghosts, hauntings, recovery
What does "listening" mean to you as a performer and producer?



Flora: I think obviously listening and hearing are different in that one is active and one is passive - so I'd hope that people would be 'listening' to my music, as it's not always so direct… and is subjective of course.



How do you stay motivated as an living artist?



Flora: I have to have a million things going on to keep myself alive. I really value having multiple goals to feel inspired and think curiosity is paramount.



Any upcoming projects and gigs that you excited about?



Flora: I'm p excited about playing with Hiro Kone soon in Bristol, and also the mega lads Giant Swan at Village Underground - v chuffed they invited me to play. Have some things I've been working on the last two years hopefully coming to fruition this year...
---
LISTEN TO MORE FROM FLORA
CITY GOD
LISTEN HERE
In 2017, PTP released a limited cassette tape with Flora Yin-Wong. "A City God is a tutelary deity in Chinese folk religion who is believed to protect the people and affairs of the particular town or city of great dimension, and its corresponding afterlife location. Originating over 2000 years ago, a City God was originally the name of a deity or type of deity believed to be able to provide divine protection to a city's physical defences."
LUGERE
LISTEN HERE
In 2017, Berlin techno label, PAN, released a compilation featuring many great artists such as Yves Tumor, M.E.S.H, Flora Yin-Wong and more.
TENGU
LISTEN HERE
Enlisting a crew of close-knit artists and label affiliates including Impey, Sully, PAN's Flora Yin-Wong, Leicester's Grade 10 label, Abime label boss YTEM, Acre, Filter Dread and lots more, the 'Partisan' cassette tape pack – to be released on November 15th - has been designed from military surplus and will also function as a sewing kit, to encourage buyers to repair and repurpose.
Artwork by Eric Hu
---